Air Conditioning Repair Services

Premium AC Repair Services

in Pickerington, OH
We've been in the cooling repair business since 1975, and one of the reasons we've made so many homeowners happy is because of our honesty. In our experience, most air conditioner breakdowns can be restored quickly and repairs are usually inexpensive. As soon as a customer calls us, we send someone out quickly to diagnose the problem. We then discuss the various options to solve it and, pending approval, perform the necessary A/C repairs on site. In any case, we make the entire process as positive an experience — fast, affordable, superior service with a friendly technician wearing a smile — an experience you won't hesitate to share with friends and family later needing an AC repair of their own.
If your central air conditioning system isn't cooling your home like it used to, perhaps your AC is making unusual sounds or noises or emitting unpleasant smells, or maybe water is pooling around it, it is essential you find a reputable professional before things go from being merely bad to worse.
Whenever you call us, we LRF Maintenance, Heating & Cooling make it our mission to quickly respond and correctly restore safety and comfort in your home refuge from central Ohio's heat at the most competitive prices possible.
A/C Repair Services in Pickerington, OH
Signs of an Impending A/C Breakdown
Often, A/C systems give homeowners warning signs that they might be heading for a breakdown. To help you know what signs to look for, we present a list below of some of the common signs an air conditioning system will exhibit if it might be breaking down:
Continuously cycling off and on (or short cycling)
The system shuts off before fully cooling the home
Spotty cooling (hot and cold rooms in house)
There's water dripping and pooling around or near the system
The circuit breaker has been tripping, or it won't reset
If you are dealing with any of these "warning signs" we've listed above, give us a call right away to check it out. If the problem is taken care of soon enough, the solution is fairly simple and inexpensive. Addressing them now will save you money (and headaches) down the road by preventing the problem from becoming worse.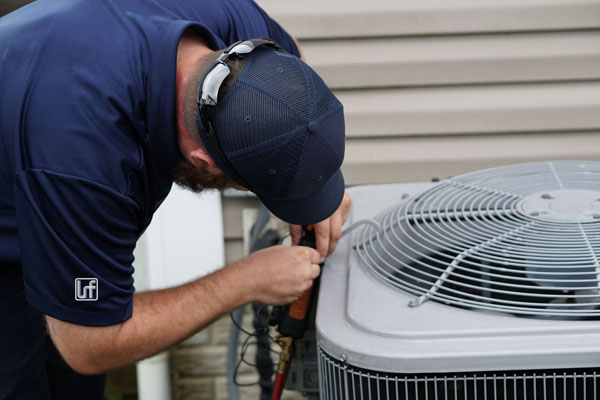 Emergency Repair Services in Pickerington, OH
Before You Call For Repair…
At LRF Maintenance, we're more than happy to offer emergency repairs year-round for our customers. It's part of our commitment to customer satisfaction. However, there are a few things a homeowner should check before calling for professional help. Here are a few DIY tips that could save you time and money:

Check Air Filter
If your AC's air filter is clogged, it can weaken the performance of your unit and prevent cool air from flowing through your ducts or vents. Check your filter monthly and be sure to change it as necessary.

Check Thermostat
Without direction from these controls, your air conditioner won't run. Double-check that the thermostat is set to 'cool' and the fan is set to 'auto'. Also, check your thermostat batteries and replace them as needed.

Check Power Source
This one is simple, make sure your A/C is on and operating after the long winter season. Check your circuit breaker or fuse box to make sure they weren't tripped
We Service All HVAC Brands
The technicians at LRF Maintenance are NATE-Certified and highly-skilled, with over 45 years of hands-on industry experience. Over time, we've discovered that there's not a single HVAC manufacturer that we can't service! No matter the age, make or model of your heating or cooling system, rest assured we can repair, service, or replace your system swiftly and hassle-free. We're confident in our skills, so you should be too.
Get the Ball Rolling. Schedule Today!
We believe we have made scheduling an air conditioner repair as quick and convenient as possible. To make matters even more convenient, we schedule visits in four-hour block windows and have our service technicians call each customer when they are on their way with an ETA. So if you want to get the process started now, click here to schedule online, or call us at (614) 837-4822. We'll get your cooling system back online in no time!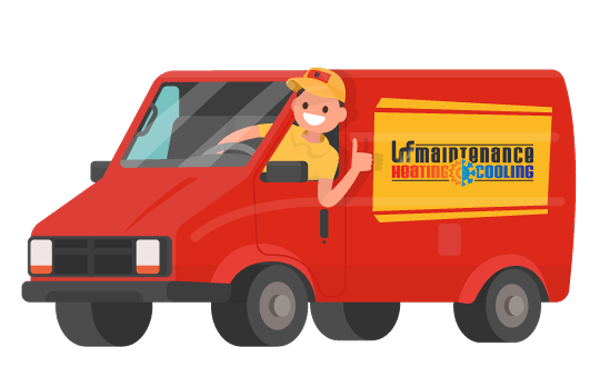 Need Emergency Services?
At LRF, we're committed to customer satisfaction. That's why we're available on nights, weekends, and even holidays for emergency repairs.