LRF Maintenance Proudly Services
Reynoldsburg, OH
We at LRF Maintenance, Heating & Cooling is happy to offer the people of Reynoldsburg, Ohio, the best local Heating, Cooling, and Indoor Air Quality products and services at the most competitive prices in the local market. We've been in this business since 1975, earning the trust of countless central Ohio area homeowners to become a distinguished local HVAC company built on family values.
We offer same-day emergency HVAC repairs as well year-round (including weekends and holidays). We always offer online deals and financing options. Choose LRF Maintenance for your next HVAC service call in Reynoldsburg, OH!
Getting to Know
Reynoldsburg, OH
Also considered the "birthplace" of the "commercial tomato," the City of Reynoldsburg is located in Licking, Fairfield and Franklin counties. The community of 38,327 is a suburb of Columbus, originally called Frenchtown, after John French. It was plotted in 1831. In 1893, the town's name was changed to its current name in honor of a local merchant, John C. Reynolds. There had already been a post office with the name Reynoldsburg that had been established there in 1833. With a total area of 11.24 square miles, the Blacklick Creek flows through Reynoldsburg.
The city has a total of six elementary schools, four junior high (or middle) schools, and two high schools. The City's Parks and Recreation Department manages a total of 275 acres of land with a total of nine major parks. Additionally, the first Franklin County Metro Park was established in 1948 in Reynoldsburg. There, visitors enjoy the Blacklick Woods and Blacklick Woods Golf Course, which is a 643-acre park featuring golf, a variety of trails, what is considered among the eldest Beech-maple forests found in central Ohio, a hill for winter sledding, a nature center and a State Nature Preserve nestled within the Blacklick Woods, having been named after Walter A. Tucker.
Although L Brands is the largest employer in Reynoldsburg, the city is also the home of the offices of the Ohio Department of Agriculture, the Ohio Fire Academy and the State Fire Marshal.
Reynoldsburg is considered by many as "The Birthplace of the Tomato," because the first commercial type of tomato was engineered there during the 19th century and the city hosts the Tomato Festival there every year in August since it began in 1965.
Premium HVAC Repair, Maintenance and Installation in Reynoldsburg, OH
Do you need HVAC services in Reynoldsburg, OH? Choose LRF Maintenance! Day in and day out, our HVAC service vehicles arrive as scheduled, calling ahead to let each customer know we're on our way; our vehicles stay fully furnished with the latest HVAC (heating and air) equipment and the latest in technology. We carry a wide range of HVAC system filters, furnace filters, central air filters, HEPA filters and more. We carry the latest technology in thermostats, smart thermostats and programmable thermostats, which are popular upgrades that pay for themselves quickly. Smart thermostats are extra convenient and smart home friendly and WiFi friendly, and accessible from your smartphone. Make your Reynoldsburg home more comfortable with a humidifier installation from LRF Maintenance!
In addition to air conditioning repair and furnace repair, or heating and cooling services, we work on ductless heating and cooling systems, mini-split systems, zoned heating and cooling systems.
We are your local family heating and cooling company, and we can fix central heating and cooling systems around the clock here in Reynoldsburg OH.
So if you're asking questions like "why is my A/C blowing hot air?" or "why is my ac not turning on?" or "why isn't my heat pump working properly?" or "what's wrong with my HVAC system?" or "who is the best HVAC company in Reynoldsburg?" or "why is my a/c or furnace making strange noises?" or "why does my ac or furnace smell strange?" or "why doesn't my furnace warm my home like it used to?" or any other questions related to an HVAC system, we would be more than happy to come to your home promptly and get you back to breathing easy in superior comfort with peace of mind.
Local Reviews
for Reynoldsburg, OH
Five Star Heating & Cooling Group
Rated
4.9
out of 5 stars based on
201
customer reviews
Powered by Nearby Now
---
great service
Natasha

-

Reynoldsburg

,

OH



Review of Five Star Heating & Cooling Group
The best company and service techicians
---
Excellent Service
Larry

-

Reynoldsburg

,

OH



Review of Five Star Heating & Cooling Group
Install technicians were on-time, professional and did a great job putting in a new AC unit. Also, I am amazed how well my place looked when they were finished. I highly recommend Five Star for their excellent and professional service.
---
Solid Company
Annette

-

Reynoldsburg

,

OH



Review of Five Star Heating & Cooling Group
This company always does an excellent job. Two minor issues with the AC check during the first week in June: 1. It took nearly two months from the time I called to get on the schedule in early June 2. Apparently the humidifier attached to the unit was not serviced; it was still operating in the winter mode when I checked after the service guy left. Things happen and I will still continue to use this company with confidence.
---
great service,checked everything out and took his time to explain everything, Thats Big
Rocky

-

Reynoldsburg

,

OH



Review of Five Star Heating & Cooling Group
---
Very satisfied
Craig

-

Reynoldsburg

,

OH



Review of Five Star Heating & Cooling Group
I would request Jake for all my properties in the future. Thanks
---
Good Service technician capable
Richard

-

Reynoldsburg

,

OH



Review of Five Star Heating & Cooling Group
Technician did good job
---
Excellent service
Kay

-

Reynoldsburg

,

OH



Review of Five Star Heating & Cooling Group
Pickerington Heating & Cooling had someone available to come the same evening I called, however the problem wasn't that serious so I scheduled for the next day. The technician (Beron) was available earlier than scheduled and called to see if an earlier time would work. I wasn't home so he suggested I call as soon as I was available, which I did and he arrived within 10 minutes and reset my thermostat for me. Beron is efficient, polite and seems to enjoy his job. I appreciate the continued good service from a Pickerington Heating & Cooling.
---
Great service, friendly, thorough
Diana

-

Reynoldsburg

,

OH



Review of Five Star Heating & Cooling Group
---
Great Service
Stacy

-

Reynoldsburg

,

OH



Review of Five Star Heating & Cooling Group
Very helpful, polite
---
Quick and professional
Don

-

Reynoldsburg

,

OH



Review of Five Star Heating & Cooling Group
---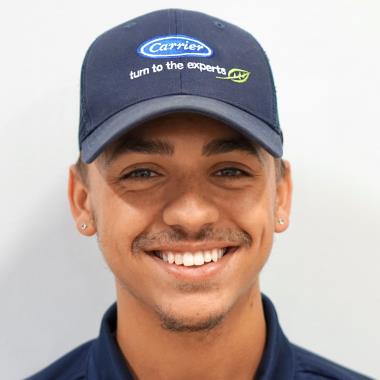 Aaron B.
148639
Near
Sandrock Ave,

Reynoldsburg

,

OH

43068
Brian N.
149468
Near
Ormiston Cir,

Reynoldsburg

,

OH

43068
Blake F.
149433
Near
Stone Valley Pl,

Reynoldsburg

,

OH

43068
Brian N.
148573
Near
Overton Way,

Reynoldsburg

,

OH

43068
Brandon M.
I went to the customer's home to turn the gas back on. I checked the furnace and checked to see a contact in the combustion, and I found that I was still over 1000ppm Co on the Flue. I found the gas valve faulty and will need to be replaced. After it is replaced, I will need to run another combustion test.
Near
Rosehill Rd,

Reynoldsburg

,

OH

43068
Brandon M.
Upon arrival I went through tune-up checklist and confirmed that system is working within manufacturers specifications. I was performing my combustion test found Over 2000 ppm of CO in the flu and I turned the gas off on the furnace. i notified customer that the flu pipe stack needs to be inspected and cleaned checked gas pressure gas pressure was normal. Recommended pro chimney sweep to customer to come out and have the stack inspected and cleaned told him to notify us after he has inspected and cleaned out and will come back and turn the gas back on.
Near
Rosehill Rd,

Reynoldsburg

,

OH

43068