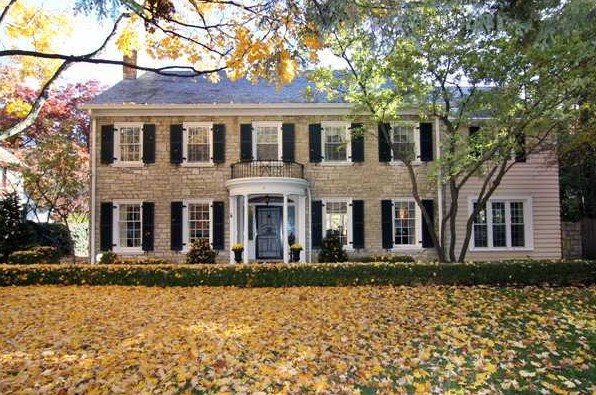 LRF Maintenance Proudly Services
Bexley, OH
Our team here at LRF Maintenance, Heating & Cooling is happy to offer the people of Bexley, Ohio, the best local Heating, Cooling, and Indoor Air Quality products and services at the most competitive prices in the local market. We've been in this business since 1975, earning the trust of countless central Ohio area homeowners to become a distinguished local HVAC company built on family values.
We offer same-day emergency HVAC repairs as well year-round (including weekends and holidays). We always offer online deals and financing options. Choose LRF Maintenance for your next HVAC service call in Bexley, OH!
Getting to Know
Bexley, OH
The City of Bexley was founded as a village 112 years ago. Today, Bexley is a sublime historic, tree-lined suburb on the east side of Columbus, located along the banks of Alum Creek, near Driving Park and Wolfe Park, not far east from the famous Franklin Park Conservatory. Bexley is probably most widely known for its large historic homes and historic estates, many of which are located primarily in Bullitt Park. 
Today, Bexley is the home to Capital University. The population of Bexley is around 13,057. The city is a suburban city in Franklin County, Ohio, connected to the city. Along with the municipalities of Whitehall, Minerva Park, Upper Arlington, Worthington, and Valleyview, Bexley is considered an enclave of Columbus.
Main Street runs horizontally through the middle and serves as one of the last reminders of the city's roots as a fusion between the eminent Bullitt Park community to the north, and the Lutheran college community of Pleasant Ridge, which was south of Main Street.
Today, there are all kinds of fun things to do in Bexley, including the amazing food served at local restaurants as well as all kinds of other local shopping outlets. The city is extremely rich in arts and entertainment and serves as a host to all sorts of local events throughout the year.
In addition to a variety of bike trails, Bexley also has the unique status as being a "green community." The city is considered a "Tree City USA" and has a mature canopy and an active Tree Commission and Arboretum. Bexley is also unique in that it is the first city in the world known to have the designation as an arboretum, the city itself that is. It gained recognition as being so in March of 2013 by the Morton Register of Arboreta, making it the first city in the U.S. to successfully hold arboretum accreditation. For decades, the city has remained in the Tree City USA program, with residents methodically cataloguing more than 14,000 trees, all of which are managed by the Bexley City forester; they are mostly located in the city's right-of-ways and public parks. In the upcoming years, city officials say they plan to continue the curation of Bexley's extensive collection of more than 100 unique species of trees.
Premium HVAC Repair, Maintenance and Installation in Bexley, OH
Looking for HVAC services in Berwick, OH? Choose LRF Maintenance! Day in and day out, our HVAC service vehicles arrive as scheduled, calling ahead to let each customer know we're on our way; our vehicles stay fully furnished with the latest HVAC (heating and air) equipment and the latest in technology. We carry a wide range of HVAC system filters, furnace filters, central air filters, HEPA filters and more. We carry the latest technology in thermostats, smart thermostats and programmable thermostats, which are popular upgrades that pay for themselves quickly. Smart thermostats are extra convenient and smart home friendly and WiFi friendly, and accessible from your smartphone. Make your Bexley, OH home more comfortable with a humidifier installation from LRF Maintenance!
In addition to air conditioning repair and furnace repair, or heating and cooling services, we work on ductless heating and cooling systems, mini-split systems, zoned heating and cooling systems.
We are your local family heating and cooling company, and we can fix central heating and cooling systems around the clock here in Bexley, OH.
So if you're asking questions like "why is my AC blowing warm air?" or "why is my ac not turning on?" or "why isn't my furnace working properly?" or "what's wrong with my HVAC system?" or "what's the best HVAC company in Bexley?" or "why is my ac or furnace making strange noises?" or "why does my ac or furnace smell strange?" or "why doesn't my furnace warm my home like it used to?" or any other questions related to an HVAC system, we would be more than happy to come to your home promptly and get you back to breathing easy in superior comfort with peace of mind.
Your subscription is not active
Please visit the admin site to re-activate your subscription