Premium Heating Services

in Pickerington, OH
Having a reliable heating system is essential for residents here in Central Ohio during the cold, unpredictable winter months. We at LRF Maintenance, Heating & Cooling understand this better than anyone else. We are your number one choice for heating heating services, that included all types of furnaces and heat pumps!
Heating systems don't only need repair from time to time – they also need regularly scheduled maintenance to operate at optimal efficiency. We offer a unique Service Maintenance Agreement so you don't have to remember to schedule maintenance appointments all year long. Our technicians would also be happy to come out and perform a Furnace Tune-Up, Heat Pump Tune-Up, or a Diagnostic Service Call.
Is your furnace or heat pump ready to be replaced? If you need a brand new heating system installed, our technicians at LRF Maintenance, Heating & Cooling have over 45 years of experience and can install or replace any type of heating system, quickly and hassle-free.
We're known as the experts here in the Fairfield, Franklin, and Licking County areas, committed to keeping homes safe, warm, and comfortable all winter long. If there's ever a problem with your heating system, we're on call standing for emergency services, prepared to show up and get to work for you, regardless of the circumstances.
3 Home Heating Safety Tips
We at LRF Maintenance, Heating & Cooling hope you're enjoying a comfortable and cozy winter in your well-heated, Central Ohio home. More importantly than comfort, however, we want you to keep your residence safe throughout the winter and holidays. We've put together the following general home heating safety tips to follow to avoid any hazardous circumstances:
Create Safe Spaces
Anything that is flammable or combustible should be kept at least three feet away from any and all heating equipment and heat sources, including furnaces, fireplaces, and portable space heaters. This area should be a "kid-free zone."
Report Gas Concerns
If you smell gas in your home or emanating from your gas heater, do not turn on the appliance or ignite it. Evacuate your home immediately if you suspect gas is leaking and call your local fire department or gas company before re-entering.
Test Smoke Alarms
Don't forget to test your smoke alarms monthly and make sure you have carbon monoxide (CO) alarms installed throughout your home to avoid the risk of CO poisoning and test them monthly as well. Replace batteries for all alarms periodically, and as needed.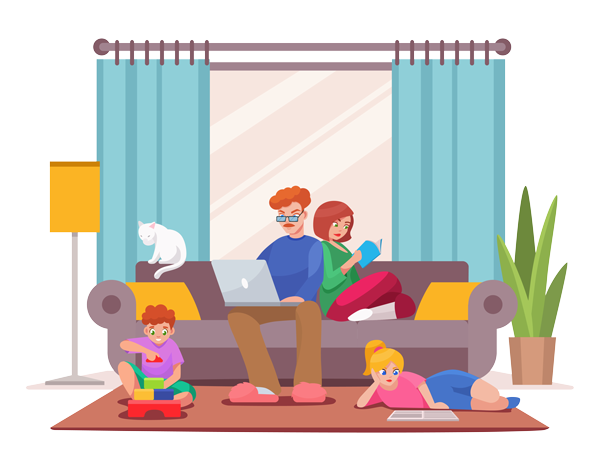 Heating Systems Maintenance Services in Pickerington, OH
Protect Your Investment.
At LRF, we understand just how expensive repairing or replacing a heating system can be. That's why we offer a range of maintenance services to keep your system working at its best. Maintenance offers an opportunity for our technicians to find any issue before they become bigger problems. 
We Service All HVAC Brands
The technicians at LRF Maintenance are NATE-Certified and highly-skilled, with over 45 years of hands-on industry experience. Over time, we've discovered that there's not a single HVAC manufacturer that we can't service! No matter the age, make or model of your heating or cooling system, rest assured we can repair, service, or replace your system swiftly and hassle-free. We're confident in our skills, so you should be too.
Heating System Installation & Replacement Services in Pickerington, OH
Is it Time for an Upgrade?
Along the course of homeownership, many homeowners will ask themselves the question of "should I repair or replace my furnace?" The answer may vary for each circumstance. However, we at LRF Maintenance can provide expert advice through our Diagnostic Service Call.
Typically, a furnace lasts anywhere from 10-15 years. The general rule of thumb is that if the cost of replacement is more than half the cost of the necessary repair(s), it's best to replace your system. We offer free online estimates on new system installation! Learn more about the benefits of heating system replacement today!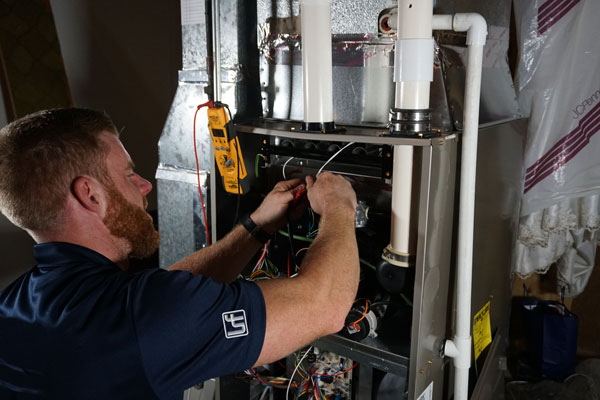 Need Emergency Services?
At LRF, we're committed to customer satisfaction. That's why we're available on nights, weekends, and even holidays for emergency repairs.