LRF Maintenance Proudly Services
Dublin, OH
Our team here at LRF Maintenance, Heating & Cooling is happy to offer the people of Dublin, Ohio, the best local Heating, Cooling, and Indoor Air Quality products and services at the most competitive prices in the local market. We've been in this business since 1975, earning the trust of countless central Ohio area homeowners to become a distinguished local HVAC company built on family values.
We offer same-day emergency HVAC repairs as well year-round (including weekends and holidays). We always offer online deals and financing options. Choose LRF Maintenance for your next HVAC service call in Dublin, OH!
Getting to Know
Dublin, OH
The City of Dublin sits in the midst of Delaware, Franklin and Union counties and has a population of around 41,750 people.
While its earliest settlements are recorded as going back to the year 1802, the village that later became Dublin did not begin to take shape until the arrival of the Sells family from Huntingdon, Pa. Historic accounts indicate the two Sells brothers bought 400 acres of land on the west bank of the Scioto River as a gift for their third brother, John Sells.
In 1808, that brother brought his family to the area to settle it, and in 1810 he began surveying lots for the new village with his partner, a man named John Shields. Historians assert that Shields, who was Irish, is responsible for naming the town; he named it in honor of his birthplace in Ireland.
By 1833, Dublin had several mills in operation and a single store. And, strangely enough, all the way up until 1970, Dublin was said to have been a small town with only about 681 residents. However, the construction of an outer belt surrounding the City of Columbus (i.e. Interstate 270), caused the population to explode in what relatively speaking seemed like overnight. This rapid growth was spearheaded by the acquisition of several major corporate headquarters that came to the area, in addition to the growth of the well-known Muirfield Village Golf Club. Dublin was officially declared a city in the year 1987, when it reached a population of 5,000 residents.
Premium HVAC Repair, Maintenance and Installation in Dublin, OH
Looking for HVAC services in Dublin, OH? Choose LRF Maintenance! Day in and day out, our HVAC service vehicles arrive as scheduled, calling ahead to let each customer know we're on our way; our vehicles stay fully furnished with the latest HVAC (heating and air) equipment and the latest in technology. We carry a wide range of HVAC system filters, furnace filters, central air filters, HEPA filters and more. We carry the latest technology in thermostats, smart thermostats and programmable thermostats, which are popular upgrades that pay for themselves quickly. Smart thermostats are extra convenient and smart home friendly and WiFi friendly, and accessible from your smartphone. Make your Dublin, OH home more comfortable with a humidifier installation from LRF Maintenance!
In addition to air conditioning repair and furnace repair, or heating and cooling services, we work on ductless heating and cooling systems, mini-split systems, zoned heating and cooling systems.
We are your local family heating and cooling company, and we can fix central heating and cooling systems around the clock here in Dublin, OH.
So if you're asking questions like "why is my AC blowing warm air?" or "why is my ac not turning on?" or "why isn't my furnace working properly?" or "what's wrong with my HVAC system?" or "what's the best HVAC company in Dublin?" or "why is my ac or furnace making strange noises?" or "why does my ac or furnace smell strange?" or "why doesn't my furnace warm my home like it used to?" or any other questions related to an HVAC system, we would be more than happy to come to your home promptly and get you back to breathing easy in superior comfort with peace of mind.
Local Reviews
for Dublin, OH
Pickerington Heating & Cooling
Rated
4.9
out of 5 stars based on
18
customer reviews
Powered by Nearby Now
---
Very good service
Sen

-

Dublin

,

OH



Review of Pickerington Heating & Cooling
Experience was very good. Only point of feedback is that I would have liked to have received a summary report of the service that was done in addition to the invoice.
---
Great Service
Stephanie

-

Dublin

,

OH



Review of Pickerington Heating & Cooling
---
Quick response
Paul

-

Dublin

,

OH



Review of Pickerington Heating & Cooling
---
Exceptional Customer Service, Friendly Staff, and Best Deal
Rachel

-

Dublin

,

OH



Review of Pickerington Heating & Cooling
Our A/C wasn't cooling and I contacted Five Star heating and cooling for a repair. Our initial technician Matt was very knowledgeable about HVAC and informed us that a repair may not last and that a new unit was probably in our near future! He was absolutely correct as we had a leak in refrigerant within the next week. Five Star gave us the BEST and most fair deal on a new AC unit compared to other Columbus companies and even provided us with a portable air conditioner until our install date. Blake and Eric were fast and efficient during our install and completed our wonderful experience with Five Star. I will definitely recommend this company to family and friends. Thank you so much!!
---
I received great service from Jake! He answerewd all my questions.
Michelle

-

Dublin

,

OH



Review of Pickerington Heating & Cooling
---
BEST HVAC IN OHIO
Steve Ryerson

-

Dublin

,

OH



Review of Pickerington Heating & Cooling
---
Good job
Sun

-

Dublin

,

OH



Review of Pickerington Heating & Cooling
Technician was nice, and job was well done.
---
Annual Tune up
Daisy

-

Dublin

,

OH



Review of Pickerington Heating & Cooling
---
Great Service
Jean

-

Dublin

,

OH



Review of Pickerington Heating & Cooling
---
Very Professional Service
David

-

Dublin

,

OH



Review of Pickerington Heating & Cooling
Jake came by and gave us an honest diagnostic of our AC. He noticed a few issues and gave us an estimated cost of repair when asked. Best of all, he wasn't pushy when I asked to hold off on repairs until I check the warranty of our parts (last instal was through a different company). Will definitely use again.
---
Brandon M.
Upon arrival, I found the system is operating as it should, but the LCD screen on the thermostat has gone bad and is no longer displaying. I informed the customer and provided him a quote for a new thermostat to consider. Customer will touch base with us when he is ready. System is operational upon departure.
Near
Sundown Ct,

Dublin

,

OH

43017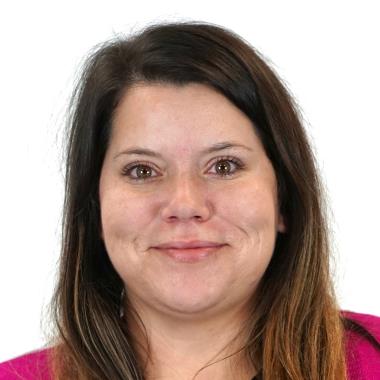 Tara L.
I completed the service maintenance agreement tune up on a Carrier heat pump with electric air handler. I visually inspected the furnace. Noted that the filter is dirty. Client to replace filter. Checked voltages, amps and temperature rise. Inspected heat pump. Checked voltages and amps. Cycled and monitored both systems. Operating normally at this time.
Near
Saltcoats Ct,

Dublin

,

OH

43017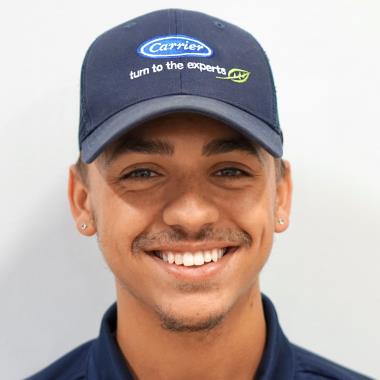 Aaron B.
Gas furnace diagnostic. Customer's system would try to turn on but would not heat home, I found burners turning on then turning off, found flame sensor dirty, pulled and cleaned sensor, system now fully cycles, system is meeting set temperatures without any faults upon departure.
Near
Terrazza S Ct,

Dublin

,

OH

43016
Bella M.
I completed a diagnostic on a Ruud gas furnace. Determined that the heat exchanger has light corrosion and some hot spots. Completed combustion analysis. All readings within manufacturer's specifications. Cycled and monitored the system. Operating normally at this time. CO readings are not from the furnace. Hot water heater is electric. Kitchen stove and fire place are gas. I recommend that the client contact a contractor to inspect the chimney.
Near
Terrazza S Ct,

Dublin

,

OH

43016
Brandon M.
Customer cancelled job before service work could be done.
Near
Ballantrae Pl,

Dublin

,

OH

43016