LRF Maintenance Proudly Services
Gahanna, OH
Our team here at LRF Maintenance, Heating & Cooling is happy to offer the people of Gahanna, Ohio, the best local Heating, Cooling, and Indoor Air Quality products and services at the most competitive prices in the local market. We've been in this business since 1975, earning the trust of countless central Ohio area homeowners to become a distinguished local HVAC company built on family values.
We offer same-day emergency HVAC repairs as well year-round (including weekends and holidays). We always offer online deals and financing options. Choose LRF Maintenance for your next HVAC service call in Gahanna, OH!
Getting to Know
Gahanna, OH
Settled in 1849 along the Big Walnut Creek by John Clark of Ross County, the City of Gahanna came from 800 acres of land this settler's father, Joseph Clark, had obtained from Governor Worthington in 1814.
As such, Clark gave his property the name, Gahanna Plantation, from which the current day city would derive its name.
The actual name Gahanna, however, came from the American Indian word for "three creeks joining into one," and is the former name of the Big Walnut Creek. For this reason, Gahanna's Official Seal refers back to this confluence of three creeks and carries the inscription "Three In One".
Historians say Gahanna had a rivalry with an adjacent village, called Bridgeport for many years. Bridgeport was said to have been settled in 1853 by Jesse Baughman, who was also a former Franklin County Commissioner. Later, the two villages made peace and merged into one municipality. When they did merge, they adopted the name Gahanna as there was already another village in Ohio with the name Bridgeport.
On Aug. 8, 1881, after citizens of Gahanna petitioned Franklin County to incorporate the village, the incorporation was granted.
Premium HVAC Repair, Maintenance and Installation in Gahanna, OH
Looking for HVAC services in Gahanna, OH? Choose LRF Maintenance! Day in and day out, our HVAC service vehicles arrive as scheduled, calling ahead to let each customer know we're on our way; our vehicles stay fully furnished with the latest HVAC (heating and air) equipment and the latest in technology. We carry a wide range of HVAC system filters, furnace filters, central air filters, HEPA filters and more. We carry the latest technology in thermostats, smart thermostats and programmable thermostats, which are popular upgrades that pay for themselves quickly. Smart thermostats are extra convenient and smart home friendly and WiFi friendly, and accessible from your smartphone. Make your Gahanna, OH home more comfortable with a humidifier installation from LRF Maintenance!
In addition to air conditioning repair and furnace repair, or heating and cooling services, we work on ductless heating and cooling systems, mini-split systems, zoned heating and cooling systems.
We are your local family heating and cooling company, and we can fix central heating and cooling systems around the clock here in Gahanna, OH.
So if you're asking questions like "why is my AC blowing warm air?" or "why is my ac not turning on?" or "why isn't my furnace working properly?" or "what's wrong with my HVAC system?" or "what's the best HVAC company in Gahanna?" or "why is my ac or furnace making strange noises?" or "why does my ac or furnace smell strange?" or "why doesn't my furnace warm my home like it used to?" or any other questions related to an HVAC system, we would be more than happy to come to your home promptly and get you back to breathing easy in superior comfort with peace of mind.
Local Reviews
for Gahanna, OH
Five Star Heating & Cooling Group
Rated
5.0
out of 5 stars based on
7
customer reviews
Powered by Nearby Now
---
Great check of my heat pump
Hal

-

Gahanna

,

OH



Review of Five Star Heating & Cooling Group
On time knowable and helpful tech no problems
---
Winter Heating Check Up
Greg

-

Gahanna

,

OH



Review of Five Star Heating & Cooling Group
---
on time, friendly, and our dog loves your tech
Carol

-

Gahanna

,

OH



Review of Five Star Heating & Cooling Group
---
Quick and Honest
Craig

-

Gahanna

,

OH



Review of Five Star Heating & Cooling Group
---
BI ANNUAL CHECK UP EVERY THING OK AND THEY ANSWERED ALL MY QUESTIONS
Hal

-

Gahanna

,

OH



Review of Five Star Heating & Cooling Group
---
Great Service+
Katrina

-

Gahanna

,

OH



Review of Five Star Heating & Cooling Group
---
Excellent service
Vincent

-

Gahanna

,

OH



Review of Five Star Heating & Cooling Group
All reps I met were friendly, courteous and customer oriented
---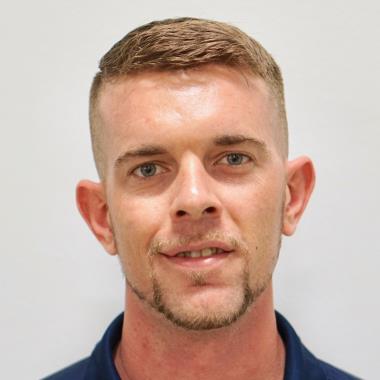 Jacob M.
69390814
Near
Grove Dr,

Gahanna

,

OH

43230
Clayton S.
I completed a spring tune up on a 2020 air conditioner. I visually inspected the furnace. I inspected the evaporator coil, checked the temperature difference across the coil. Checked voltages and amps. Inspected heat pumps. Checked refrigerant charge, voltages and amps. I rinsed the condenser coils with water. Cycled and monitored the system. Operating normally at the time of departure.
Near
Windward Ln,

Gahanna

,

OH

43230
Jesse S.
Upon arrival I completed the Scheduled Maintenance Agreement Tune-Up. I visually inspected the unit. I checked the voltage, amps and pressures. I completed the combustion analysis. I cycled and monitored the system. The system is operating normally at this time.
Near
Daventry Ln,

Gahanna

,

OH

43230
Blake T.
I installed a Five Star 80% Two-Stage 40k BTU Down-Flow Gas Furnace, 3 Ton Blower, 14 inch and a Five Star 16 SEER, 2 Ton Air Conditioner.
Near
Banbury Dr,

Gahanna

,

OH

43230